Communication Contractors INC
763-971-5169
Save hundreds a year on your home alarm system! Communication Contractors INC installs top of the line
intrusion and home safety detection systems. Monitoring charges much less than the competition. We charge a little more up front but you save big long term.
The Alexor main control panel. 32 wireless
zones and battery back up
One wireless arm/disarm keypad
Two wireless window/door sensors
One-miniature wireless arm/disarm and panic button
Installed Wireless System Package Pricing
Hardwired/wireless combo systems (starting at $199 installed)
PC1616 panel
RPK 5501 wireless ready LCD keypad
Motion detector at the panel
Interior siren
Back up battery
48 user codes
Expandable to 16 zones
Other panels from 8-128 zones
(shown with full alpha keypad)
Touchscreen arming keypad with Help screens.
Can be used on the PC1616 control panel.
Maxsys panel
U.L. Listed fire/burglary control approved for monitoring of fire alarm panels and sprinkler systems.
The below equipment will be installed in your home for $459. Hardwired systems installed starting at $199.
One year monitoring agreement required for either system (see payment options).
You can save as much as $600 over three years compared to the competition!
One wireless motion

Paid annually

$15.95 per month
Total yearly cost:
$191.40 (plus tax)

Paid quarterly

$17.95 per month
Total yearly cost:
$215.40 (plus tax)

Paid monthly

$19.95 per month
Total yearly cost:
$239.40 (plus tax)
Payment Options/Costs/Comparisons
(sales tax not included)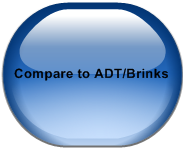 Have an existing system and want to reduce your monitoring costs?
We will replace your existing panel and keypad and connect your existing zones to our new DSC PC1616 system starting at $199.95. One year monitoring required (see Payment Options above/right). Hardwired system package includes: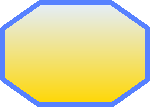 SAVE OVER $600 IN THREE YEARS. AND OVER $1,100 IN FIVE YEARS!

One hardwired motion
For $459 you get the following equipment installed in your home:
Wireless accessories
click for larger image