Communication Contractors, INC
763-971-5169
Redundant monitoring stations for the
highest level of security in the industry
Business Security Solutions
---
An estimated 2,222,196 burglaries occurred in the United States in 2009.
(Source-FBI Uniform Crime Reporting Program)
Protect your company with a professionally installed security system by Communication Contractors, INC. Enjoy peace of mind that someone is watching your business while you are away. We also save you money by charging a little more up front at the time of installation while charging much less on monitoring charges. In fact, you can save more than $600 over the course of three years when compared to ADT's or Brink's monitoring rates. We will install the following equipment for an installed price of $395:
PC1616 six zone control
expandable to 16 zones. More when using wireless.
LCD keypad
Door switch
Interior
siren
Motion
detector
Extra motion or door switch installed @ $49 each

Paid annually

$15.95 per month
Total yearly cost:
$191.40 (plus tax)

Paid quarterly

$17.95 per month
Total yearly cost:
$215.40 (plus tax)

Paid monthly

$19.95 per month
Total yearly cost:
$239.40 (plus tax)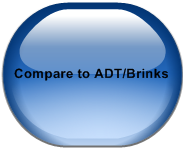 Our monthly monitoring charges are shown below. Click the ADT/Brinks comparison tab to see how much you can save on your business's monitoring charges.
Save over $600 over three years!
One year monitoring agreement required
No Long Term Monitoring Contracts Required

"Coming to the office in the morning and finding all of our office equipment gone was devasting. We couldn't conduct business."
Larger systems up to 128 zones
Maxsys panel
U.L. Listed fire/burglary control approved for monitoring of fire alarm panels and sprinkler systems.